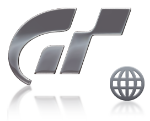 It's not long now chaps and GT6 will be in your hands. I am excited too. Until further notice, Gran Turismo 6 will have a fixed scheduled maintenance every Tuesday. I am assuming starting from the 10th (although the announcement does to state a start date)

Here is the official line here and below..
At the following time we will perform the scheduled maintenance on the servers for Gran Turismo 6:

Every Tuesday, 04:00-06:00 GMT

Please be aware that while maintenance is being carried out, the online service may be unstable and you may experience difficulty connecting.
We apologise for any inconvenience this may cause and thank you for your understanding.

*Please note that the maintenance time may be subject to change.
I can only speculate that the server maintenance will likely have something to do with further expanding upon the online functionally and the process of bridging GT6 with other devices like Tablets, Phones and PC, features which are not going to be supported from day one.
.