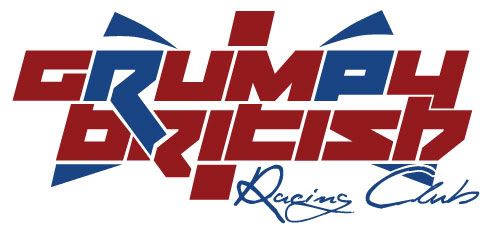 Divisional Split Decided
Hello guys
The GT Arena Q1 Qualifier is closed and the divisional split has been confirmed. Please check the below to see your divisional placing
We kick of Q1 with the Clio's tonight, make sure that you go to the lobby corresponding with your division.

GBRC CLIO CUP
D1GBRC_Lobby_1
D2GBRC_Lobby_2
It's Looking very close in both divisions for the Clio's. In division 1, Numbnuts70 continues his hot form from Q4 and has been the quickest in all testing thus far, hitting low 1:58s consistently. Hot on his Heels is Tommyzoom99 who has also nudged the 58s, and I believe the only other driver to dip under the 59s. Most others in Division 1 are all loitering around the 59's so at the front it could be pretty close but numbnuts70 seems to be the clear favorite.
Division 2 is a little harder to decide, with many racing in the 59s also. It could be anybodies race, but those to be noted are Buchanpower, Tyrrell_ ,VagueGT, CHRYSTALBUDS & Bnic11 who all seem to be very fast. Its anybodies race in D2.

1 stop or no stop strategies could ensure we have some surprise results from both Divisions tonight

Good luck all tonight, remember keep it clean and most of all have fun!!
Race Number
1-99
Country







Time
9.99.999
Controller



Clutch Used

or
Race Number


Country

PSN

Time

Controller

Clutch

7

C7mpr

1:37.121

58

Turnget2005


1:37.269

66




pmjg66

1:37.457

63

D1

GTP_Oldnail1


1:37.527

1(70)

D1


Numbnuts70

1:37.618

48

D1




cokebloke

1:37.737

78




D1



Badmotorfinger


1:37.839




11




D1

TommyTibbs


1:37.950

23


D1




RacingRoman23R

1:37.955

76

D1




GTHQ_daan76

1:37.963

?


D1




Scenga77744

1:37.992

04


D1




btcanon

1:38.055

45



D1


Uwanq




1:38.092



99


D1




Tommyzoom99

1:38.263

27

D1

PULSA

R2

78

1:38.288

46


D1




PAPPACLART

1:38.366

80


D1




Jamiengem

1:38.410

96

D2


BUCHANPOWER

1:38.432

24

D2


Tyrrell_

1:38.547

56

D2


Bnic11

1:38.582

?

D2


bobby2227

1:38.680

35

D2

Chrystalbuds

1:38.903

21

D2


GTP_Jimantonic

1:38.919

75

D2




Tox75

1:39.110

71

D2

bigken-71


1:39.210




?

D2




starcarper

1:39.380

?




D2




rams1de

1:39.384

?

D2




VagueGT

1:39.427

?

D2




Jackflash69

1:39.504

?

D2




RYK_BRM

1:39.583

18




D2



Aldy13


1:39.593

62


D2




Zebaldus

1:39.659

74




D2



blackcbr1100xx


1:39.800




?




D2




esio_trot

1:39.846




?


D2




Maktrusa

1:39.832

51

D2

Sid870

1:40.104

82


D2




wezze82

1:40.414

88




D2



Webofdoom


1:40.430






?


D2




Flipper

1:40.703

73

D2




MuTTzNexus

1:40.731

17


D2



GEO_2009

1:40.876






?

D2




LARacerInUK

1:41.305

67




D2



Jbuzza


1:42.019








?



D2

Jimmywizz


1:42.318