G
T
A
rena Q2 Qualifier
REMINDER
GT Arena Q2 Qualifier Closes Saturday 23:59
TheGTArenaQ2 Qualifier has now been released. Existing members have 1 month to submit a time. Please submit your time in your respective club forums. To take part in any club official events that are a part of theGTArena Season all members from each club must submit a validQ2 time.

GRUMPY BRITISH RACING CLUB LEADERBOARD

TRACKCREATORRACING LEADERBOARD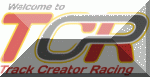 Any questions and discussion please use the qualifier discussion thread.
Conceived approximately 1 month before the start of any newGTArena season. Members can take the Qualifier before the season starts. A new qualifier will be announced one month before any new season starts.
Members are welcome to submit several Q times up until the qualifier closes. New members will have a 2 week window from the date of registration to GT Arena/communication with Club/GT Arena Admin to post a Qualifier time. Existing members who are away or unable to post a Q time may be eligible for an extension in time but will need to contact either club or GT Arena Admin.
The GT Arena Qualifier is open to all participating clubs and is mandatory that all members for each club submit a valid time to enable participation in the current GT Arena Season. Each club will have there own independent Qualifier leader board as well as a GT Arena Master Leader board list that keeps a record of all members Qualifier times regardless of club represented. A members Q times will be used to place them in there relevant division within there own club and GT Arena.
Should members choose to race with several clubs there Q time would be used to place them in the correct division within any additional club they choose to compete with.
A members submitted qualifying time is considered a commitment to take part in the current GT Arena Season.
It is the responsibility of club Admin to continually update there club specific Qualifier leader board as well as verify the validity of submitted times.
This qualifier gains your place on your club lounges lobbies if you don't submit a time you may be removed, there will be exceptions at admins discretion.
(The above rule may not apply to all clubs)
Time submission start: Now


Time submission finish: 07/10/2012 @2359

Finish:
Road Course Twin Ring Motegi

Arcade Mode, Time Trial.


Car:

To be taken from the Arcade garage (not from favorites)


Aids

ABS 1

Racing line
:


Sports Medium, Front and rear

Wet/Run off grip

Please post your times on in your relevant Club thread, you will be permitted to edit your time up until the close of the Qualifier – please create a new post when updating your time rather than editing the original post as this will notify admin to enable update of the results table.

Simply copy the icon pics and post up


1-99
Country







Time
9.99.999
Controller



or