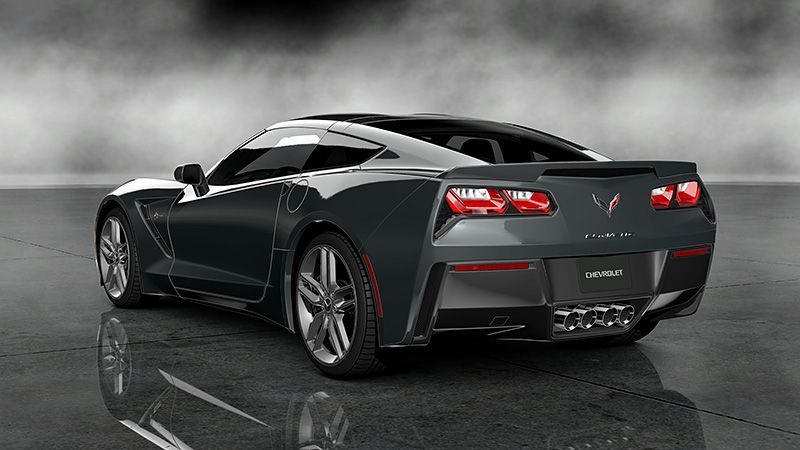 Corvette Stingray DLC

The much anticipated GT5 update 2.10 has finally arrived which delivers the new 2014 Corvette Stingray to our garages. Unfortunately it appears that it is not possible to paint or modify the Stingray?
Other minor tweaks have been announced which are detailed below. Interestingly there has been a tweak to the Performance Points Systems (PP) which has never been a completely reliable way to match up the performance of cars to create classes for series or casual races that have a great variety of cars that are competitive. If the update to the PP system proves to be a success it could potentially be a valuable boost to clubs that run series races based off of PP.
Time will tell of course as GT5 communities test cars at various PP levels and examine the results. If it means more car variety and closer races at all PP levels then it will be a success.

Adjusted performance point calculations to correct an issue where the speed of cars in races with PP (Performance Point) restrictions would be matched unfairly.

Adjusted the engine sound of the Honda Weider HSV-010(Super GT) '11.

Improved the force feedback control of the Thrustmaster TS500RS Steering wheel controller to improve steering feel. This improvement will allow more precise countersteer on dirt and while drifting.
.