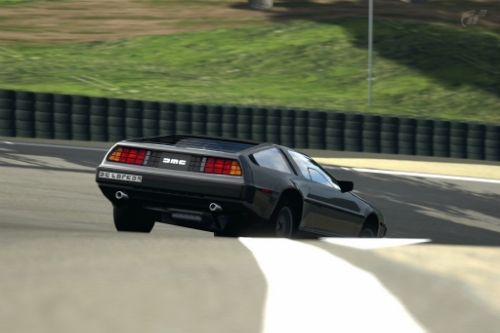 I am an 80s baby, and I fail to remember many good things about the 80s. Music was largely terrible, hair styles and clothing equally so. Its a time (thankfully) long gone that most of us would like to forget. The 90s were not much better but hey that is another story for another day.

Those of us that lived through the 80s were lucky enough to experience a few things more than worth remembering like some movie classics like Indiana Jones, Star Wars, with series like the A-Team and so on but in the context of this article what did the 80s bring us?
Well we got the 288 GTO, the Testarosa and the F40 all from Ferrari! The big Italian number onre rival, Porsche gave us the 959. Less spectacular but just as important were the Alpha Romeo GTV6, the Peugeot 205 GTI Ford Sierra RS Cosworth, Volkswagen Golf GTI Mark Two, Renault 5 Maxi Turbo and many many more.
So where does a Buick GNX and Delorean DMC-12 fit into this? Well from a traditional sense of "great", they probably don't but maybe you owned or had fond memories of driving one and these machines hold a special place in your motoring memories of the 80s. Or maybe you simply watched Back the the Future or play GT5 way too much!!!!
Please read the full review and showdown of the Buick GNX vs Delorean DMC-12